Welcome to the Entity Framework Core Tutorial or EF Core Tutorial. We have created the step by step guide to the EF Core. This is a simple tutorial for beginners to professionals to learn the all the features & concepts of the Entity Framework Core.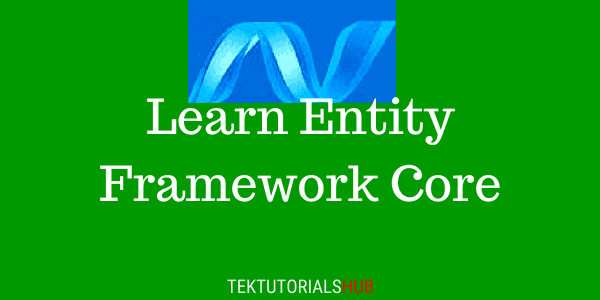 Prerequisite
C#
Visual Studio 2017
MS SQL Server and Querries
What is Entity Framework Core
The Microsoft Entity Framework Core or EF Core is Microsoft's implementation of ORM Framework. The applications created using the EF does not work with the database directly. The application works only with the API provided by the EF for database related operations. The EF maps those operations to the database.
Recomended Book :Entity Framework Core in Action
Table of Content
1. Getting Started
This Getting Started Tutorial guides you through the process of creating your first EF Core Application from scratch.
2. Connecting to Database
3. Configuring the Model
The Following Tutorials Explains how to Configure the Models using Convention, Data Annotations & Fluent API
4. Configuring the Relationships
Learn how to Configure the Relationships in Entity Framework by using Navigation property and making use of Conventions, Data Annotations & Fluent API
5. LINQ To Entities
Querying in Entity Framework Core has not changed from its predecessor Entity Framework. The LINQ To entities is now the preferred way of Querying the Entities. The Following Articles introduces you to the LINQ to Entities and shows how to Query, Find a Single Entry