Welcome to the C# Entity Framework tutorial (Code First).  We have created simple tutorials from beginners to professionals to learn the all the features & concepts of the Entity Framework Code First in C#. This tutorial is for those who wants to learn Entity Framework from scratch.
This entity framework tutorial requires a working knowledge of C#, Visual Studio 2013 and MS SQL Server.
Entity Framework Tutorial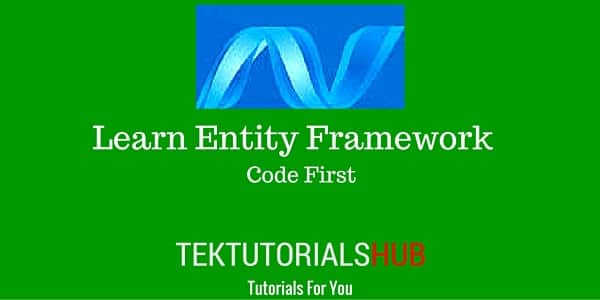 What is Entity Framework
The Microsoft Entity framework is an ORM Framework.   The Entity framework sits between your application and the data store.  The applications use the Entity framework API for the database related operations. The Entity Framework maps all the database related operations to the database
Entity Framework is an open source framework by Microsoft. You can find the Entity Framework project on the codeplex.
Table of Content
Entity Framework Resources